Carolyn Jolin

Associate Partner / Managing Director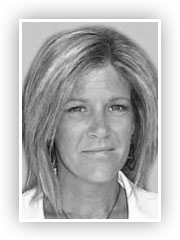 Sue Judge

Associate Partner – Content Management

Pat Delgesso

Strategic Marketing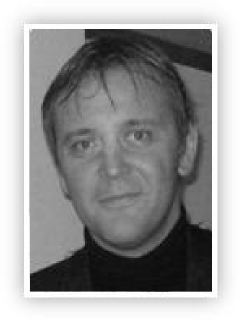 Andy Richardson

Sales Advisor

Carolyn Jolin
Carolyn Jolin has over 15 years of experience in strategic marketing and communications including 13 years in the telecom industry. Before the creation of Reach Marketing International in 2005, Carolyn has lead marketing, communications and PR for operators, vendors and media companies regionally and internationally. She worked on major contracts in Europe where she lived for 2 years. Renowned for her communications, planning and organizational skills, Carolyn has developed and implemented marketing and communications strategies to address international markets, put in place a major telecom event in Europe, handled international public relations for various manufacturers, and was also contracted to act as Senior Marketing Executive for SMEs.
Sue Judge
With over 15 years experience in marketing communications, Sue has provided writing and communication services in a wide variety of settings, from small start ups to Fortune 500 companies, primarily within the high tech industry. This history of working for diverse high tech companies allows Sue to quickly grasp new technologies and translate this knowledge into clear, concise writing that communicates the core of the high-tech message without confusing the reader. Drawing from her diverse background in both technical and corporate environments, Sue is able to transform a company's knowledge into compelling business collateral ranging from email campaigns, presentations/webinars, sales collateral, website copy, ad copy, whitepapers, case studies, articles, and press releases.
Pat Delgesso
Growing businesses through innovative sales, marketing, go-to-market and product strategies, Pat brings close to 20 years of experience in the hi tech industry. Proactively challenges the status quo to drive game-changing results with an ability to plan strategically and execute tactically. He brings hands on experience in business strategy creation and execution; business development; channel development and marketing (co-op funds, SPIFF programs, channel retention strategies); sales compensation strategies; competitive differentiation; market research analysis; and mergers and acquisitions.
Andy Richardson
With 17 years experience in the EMEA telecommunications industry, Andy is well known for his market knowledge and is a highly effective business leader with partners and end-user clients. Always looking to explore new initiatives to improve channel strategies, business development plans and sales processes. With a proven record of building new technology start-up he is sure to make a difference to any organisation (large or small) and ensure you reach your goals.